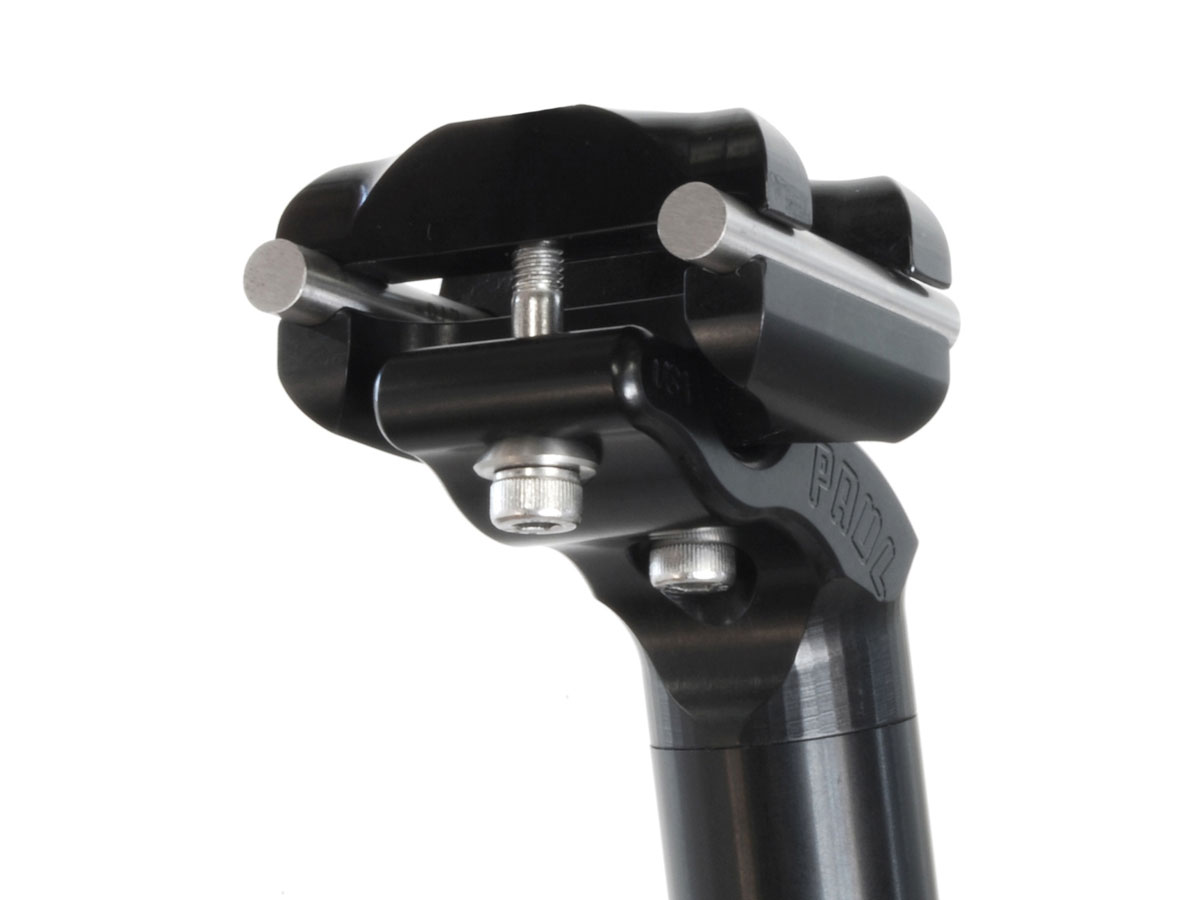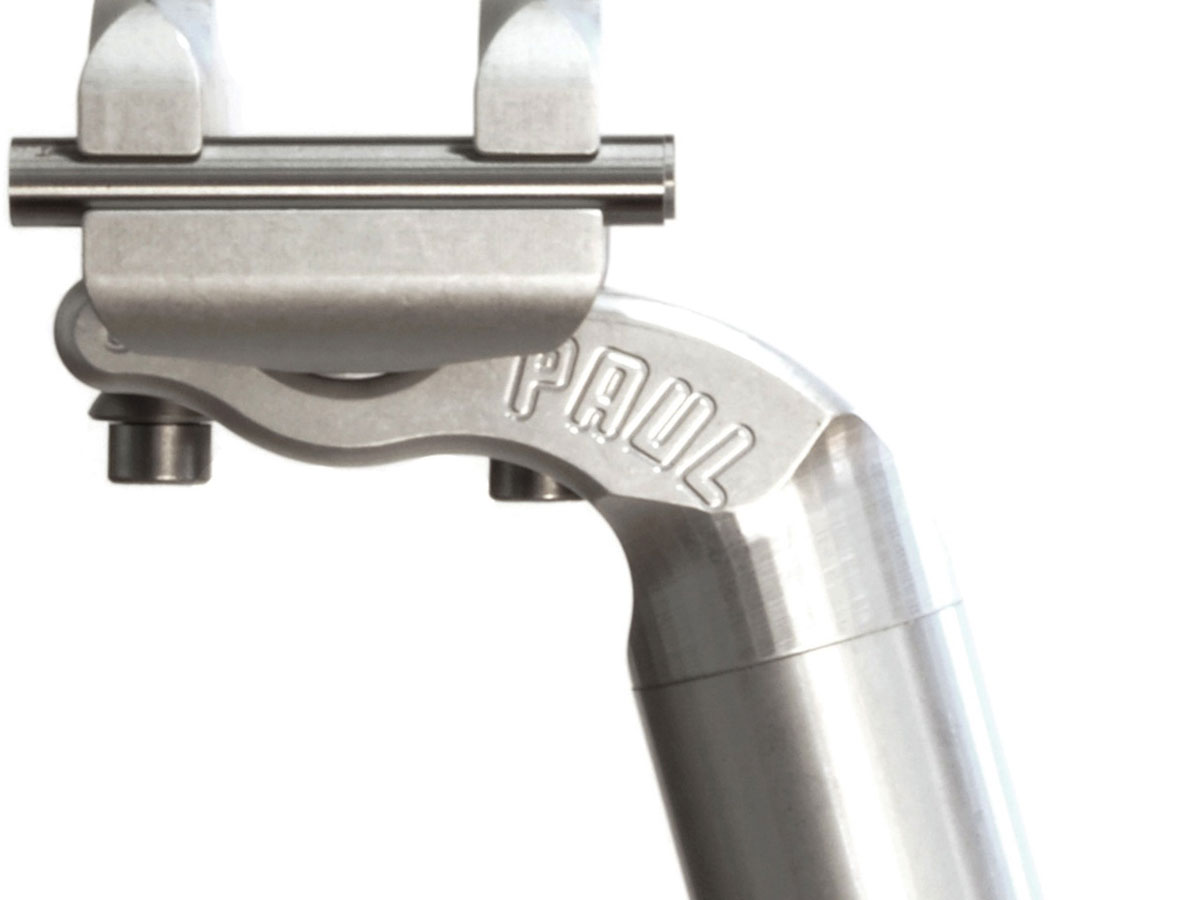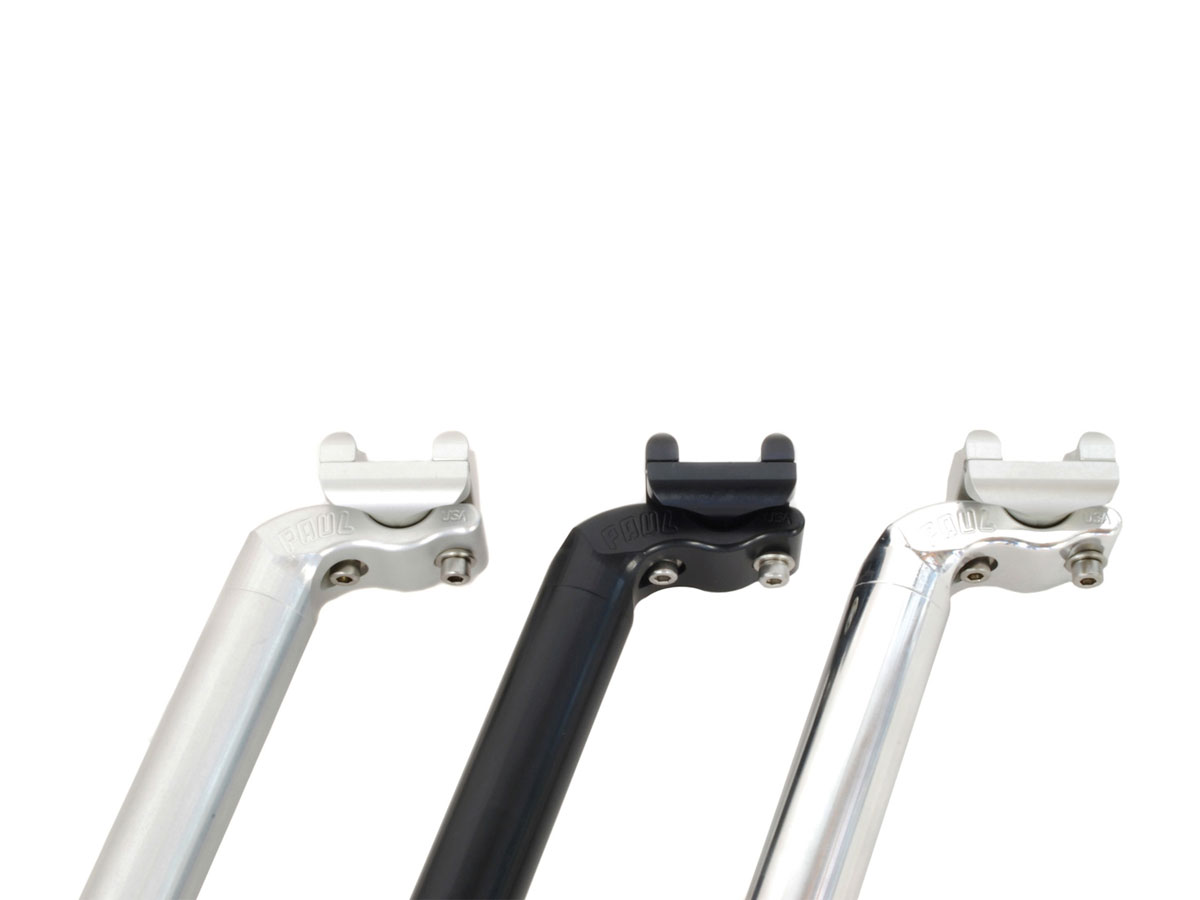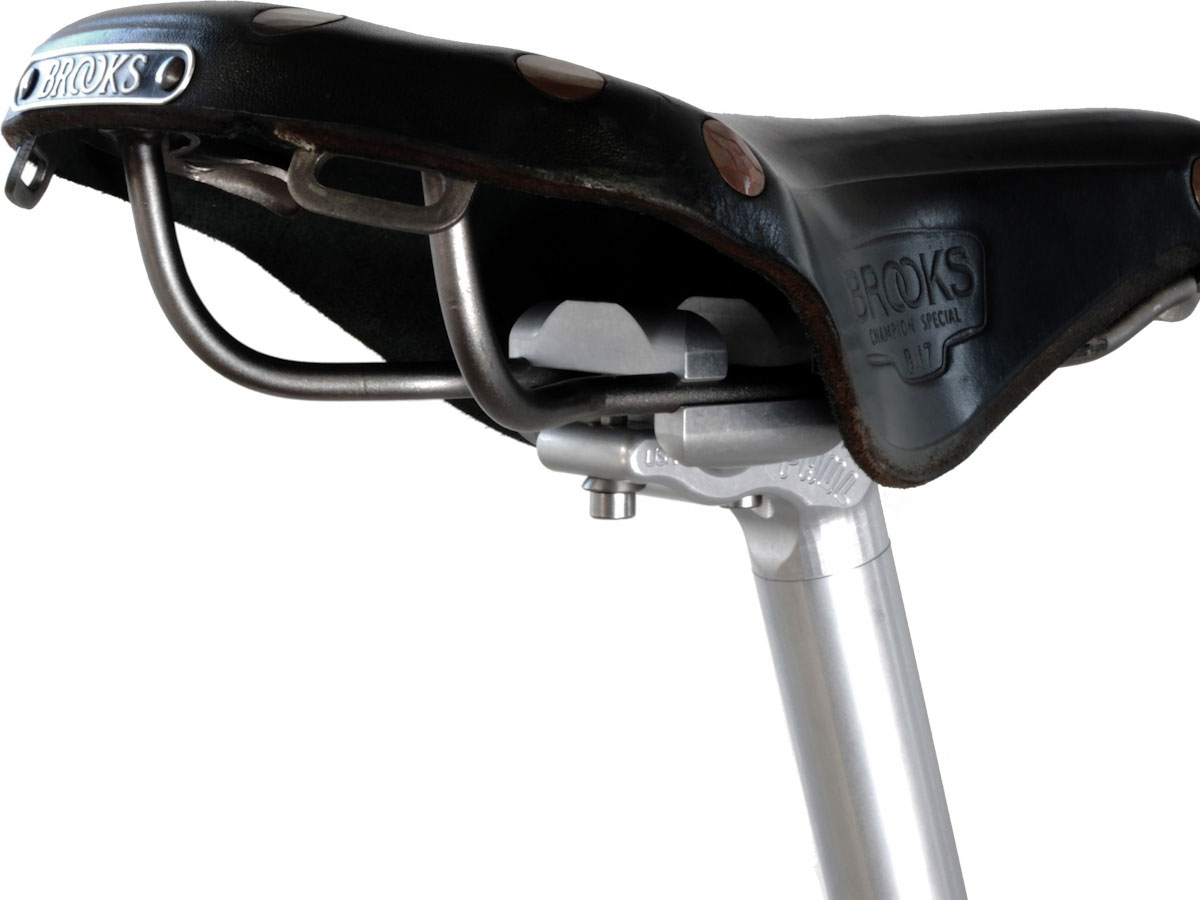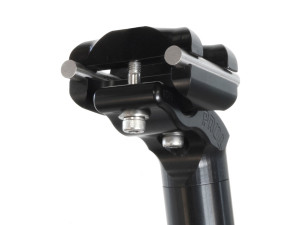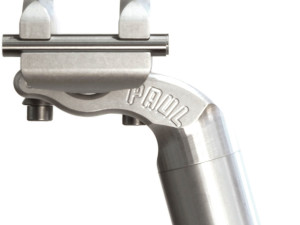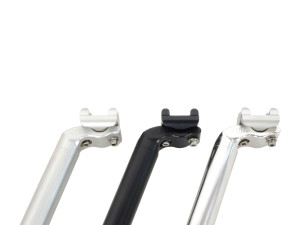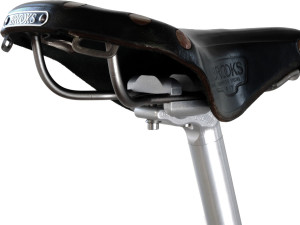 Related Products
Tall and Handsome
Our new Tall & Handsome isn't the lightest seat post ever made, but we think it may be among the easiest to use and nicest looking. Like all PAUL components, it's built to the highest standards for function and ease of use.
Technical Information
Material

2024 Aluminum

Weight

320g

Finish

Anodized or Polished

Anodized Color

Black or Silver

Post Diameter

27.2mm

Length

360mm

Setback

26mm

Additional Information
Product Story
The Tall & Handsome has a generous setback of 26mm. If you do not like setback in your seat post do not buy this one, but if you ride a Brooks saddle that you can't get quite far enough back, you'll love this seat post.
The head and shaft are made from a special high strength 2024 aluminum alloy. The shaft is precision ground to 27.2mm and the head is machined separately before being screwed and bonded into the shaft.
The two bolts sit on spherical washers that allow them to pivot and self-align to the cradle. The clamp can be adjusted to tilt the saddle's nose up or down with a range of roughly 15 degrees and precise angle adjustments are made by loosening one screw and tightening the other.
Fore and aft position is adjusted by loosening both screws an equal amount and moving the saddle. Because we use two screws, slippage is eliminated.

Stay in Touch
Our monthly email is an ongoing bike conversation for creative people who spend a lot of time in their garage.
© 2019 — Have a nice ride.